Our dream to travel around Australia in a caravan for a couple of years was curtailed somewhat by the COVID-19 pandemic during 2020. Instead, we managed to travel around Queensland when lockdown restrictions eased in June.
You meet some interesting characters and see varied setups when travelling full time. On the most part, people are amicable and happy to have a chat. Sometimes I like to walk around the caravan park and see other traveller's setups. You get to see massive buses with small cars attached that you swear are so big they even have an indoor pool. Others are just happy to have their ute and a rooftop tent with no awning or shelter if it rains.
That's the beauty of travelling. Everyone has different ideas, expectations and requirements that suit their own needs. And this leads to the diversity of travel setups.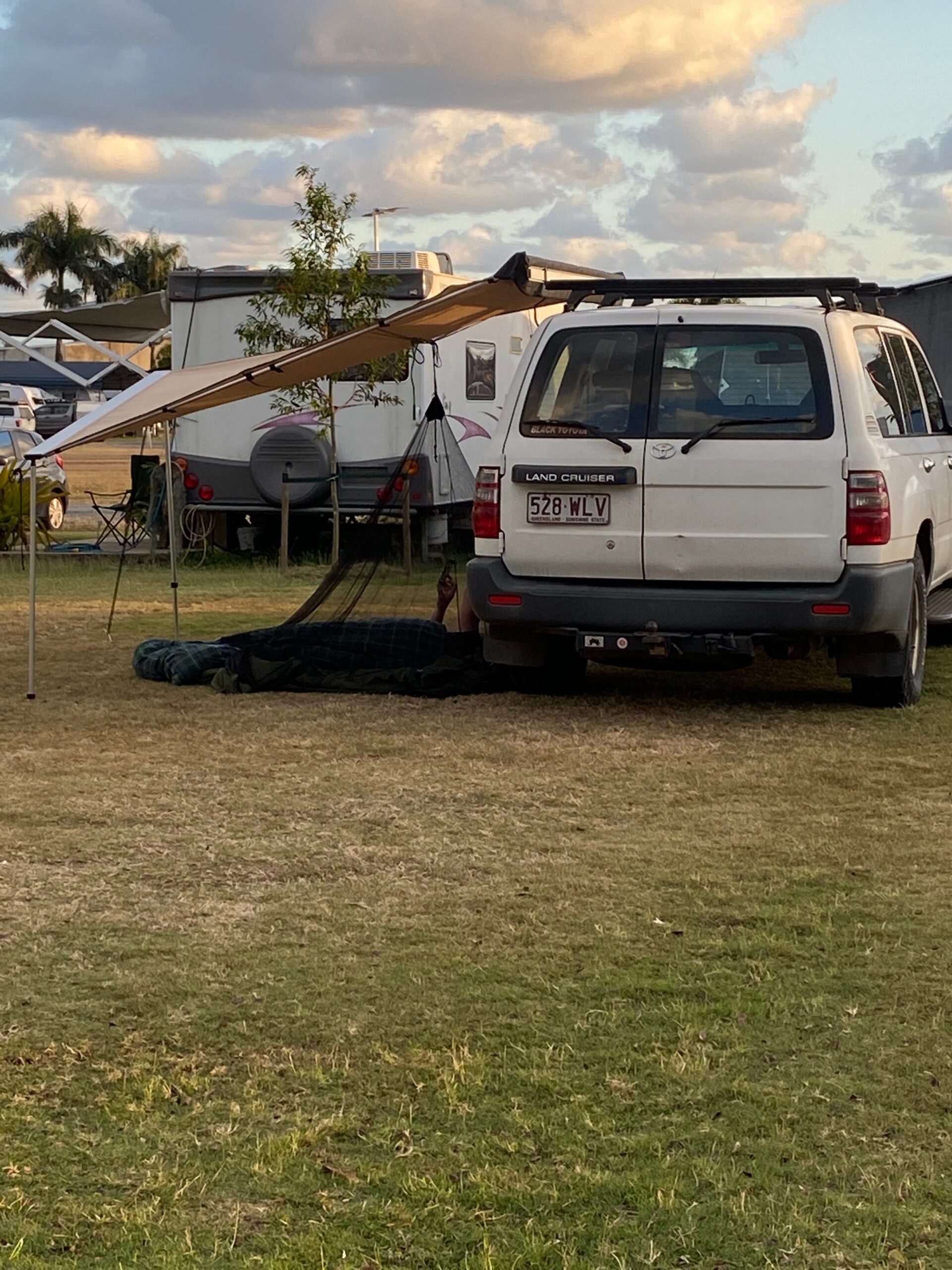 There is, however, one thing that most people in staying in Queensland caravan parks share. It is symbolised by a synchronous signal. At one site you hear a "tssst" quickly followed by another "tssst" at a nearby site. Then a few spots away upwind, you hear another "tssst". As the late afternoon progresses there is a soothing cacophony of "tssst" sounds at various intervals. This symphony occurs every day and begins around 4 o'clock and builds up into a crescendo as more and more people join in and settle into the afternoon happy hour(s).[1]
What I am referring to is the opening of the beer can. Opening a can of beer is not to be taken lightly. It is not surprising to learn that researchers have studied the sensory expectations elicited by the signature sound by the opening of a beer can. They found the mere act of beer can opening is an essential prelude to the inevitable glory to follow. With its characteristic and signature sound, it is music to the drinker's ear.
Queenslanders have changed their drinking habits from the early 1980s when I lived and drank beer in Queensland. Back then everyone drank stubbies bought in cartons of 24, and it was mostly full strength XXXX. Over the subsequent years, a gradual change in beer drinking habits has occurred.
The introduction of drink driving laws led drinkers to switch to half-strength beer to avoid going over the limit (and reduce the calories). The second change was Federal taxes on full-strength beer. It rose at a greater pace than mid-strength as part of the Government's penchant for raising revenues. Mid-strength beers gradually became more competitively priced. And the third change was beer refineries' ability to package cans into a block of 30 for a similar price to stubbies in the traditional 24-unit carton.
As a result of these changes, I returned to Queensland in late 2012 unable to find a carton of full-strength XXXX stubbies at bottle stores. Instead, on offer was wall to wall XXXX Gold mid-strength cans in blocks.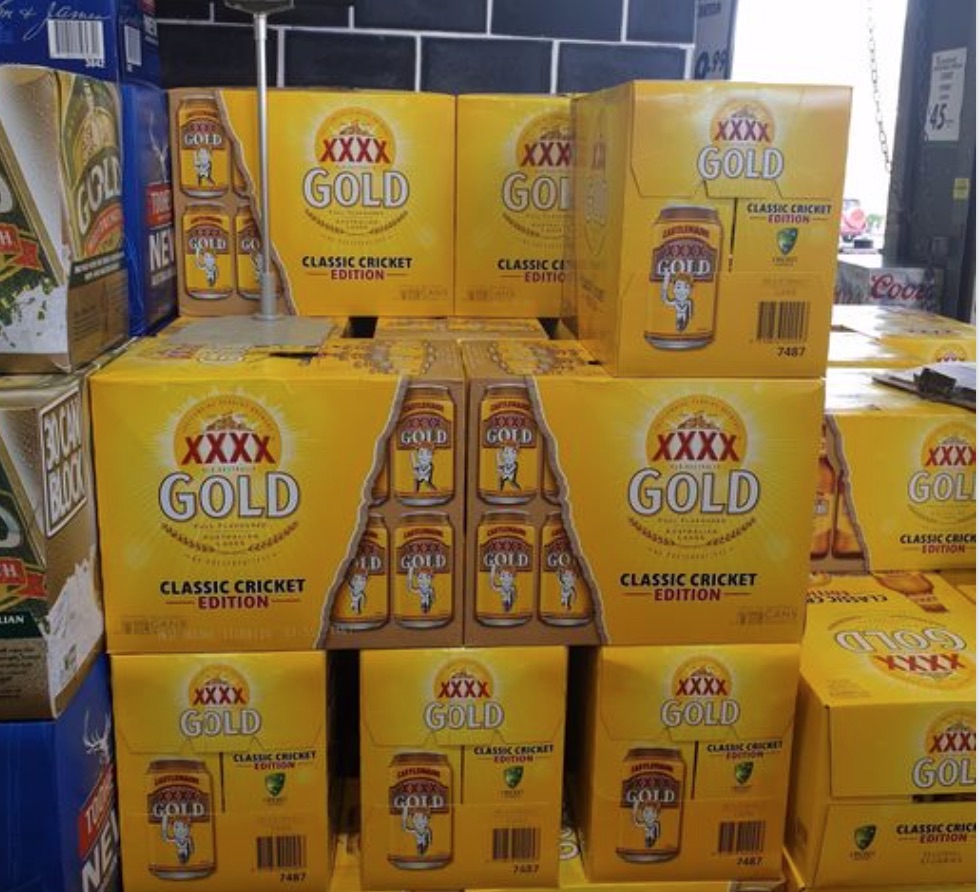 I refuse to drink beer from a can. I also refuse to drink mid-strength beer. In the afternoon, when I open my stubbie with its puny twisting sound, I stare at my caravan neighbour and nod my head to give him[2] a salute in recognition of a hard-earned beer in hand, as we are about to have that satisfying first gulp. But I do so without the revered "tssst" sound. At 4 o'clock, as the "tssst" chorus begins, I feel like an outsider, an outcast in a sea of cans. My discomfort deepens when I see a wry smile on my neighbour's face as he notices my stubbie and smugly turns away to his other near neighbour and gets the "tssst" response he craves. Neighbours that now know my drinking habit don't turn to me when they open their can. They look elsewhere.
Sadly, I am not part of the unwritten, unmentioned and privileged "tssst" club and I now dread 4 o'clock each afternoon.
If you were travelling, would you be part of "tssst" club? Do you notice the 4 o'clock chorus?
---
[1] While 4 o'clock is the standard time for most travellers, we heard our neighbour at Yeppoon "tssst" his VB can after waking up at seven each morning, and the noise continued throughout the day.
[2] I am yet to experience a neighbourly woman looking in my direction at 4 o'clock ready to doff the can in response to another "tssst."