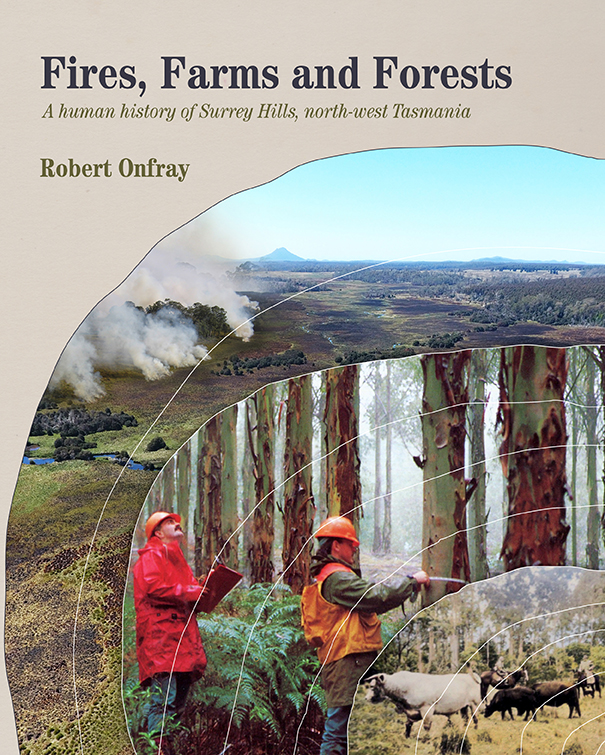 Copyright © Robert Onfray and www.robertonfray.com (2021). All rights reserved.
Unauthorised use of photographs, without express and written permission from this site's author and/or owner is strictly prohibited.
Permission to use excerpts, quotes and links is granted, provided that full and clear credit is given to Robert Onfray and www.robertonfray.com with appropriate and specific direction to the original content.
A Human History of Surrey Hills, north-west Tasmania
Retired professional forester and experienced land manager, Robert Onfray, has written his first book  'Fires, Farms and Forests'. It is a fascinating human regional history which brings to life the rich past of Surrey Hills, a unique tract of land in north-west Tasmania.
Surrey Hills supports a wide range of significant cultural and environmental values. It is home to some of the oldest cultural artefacts in north-west Tasmania. Robert has worked in many forests across eastern Australia for over 33 years and spent 14 years managing Surrey Hills, including significant programs conserving threatened species, many of which he details in the book. 'Fires, Farms and Forests' is meticulously researched and a must read for anyone interested in Australian human history and land management. The book is available from leading bookstores in Tasmania and direct from the publisher, Forty South.
You can order the book by clicking on the link to the left.
Robert also writes blogs on three different topics each month – stories about Surrey Hills, travelling around Australia, and forestry or land management issues he observed on his travels. 
Leave your details below if you would like to subscribe to the monthly blogs. 
The Significance of Surrey Hills, Tasmania
'Fires, Farms and Forests' has managed to uncover and highlight several significant historical aspects about Surrey Hills:
It supports a range of unique and rare native grasslands created by Aborigines and maintained for millennia. Today there are programs of active management to conserve many threatened and rare flora and fauna species
It contains some of the oldest European artefacts in north-west Tasmania
It was once home to the world's longest wooden tramway built in the late 1870s to service the Mt Bischoff tin mine near Waratah
The Hampshire Hills silver mine began operating in 1875 and is probably Australia's oldest remaining intact silver workings
It contains an example of the unique Tasmanian skin-drying sheds built in the early twentieth century. Hunters would lay snares during a limited open season in winter to obtain fur from possums and wallabies to supply an international market
One of Tasmania's most isolated towns was located on Surrey Hills. For most of its 87-year life, the only way to access Guildford Junction was via the Emu Bay Railway
It is the birth-place of industrial-scale eucalypt plantations in Australia
I have always enjoyed reading books and articles by Eric Rolls, one of Australia's most eminent natural history writers and storytellers. 'A Million Wild Acres' was his regional history of a forest in northern NSW called the Pilliga Scrub and he managed to bring to life, not only the human history but also integrate the natural environment into his excellent book. Through his words, you became part of the landscape. He helped you understand, as he put it so eloquently, 'the story of a forest which grew up and drove men out'. Eric researched meticulously and provided a numbing level of detail. He started writing the book in 1974, and it was finally published in 1981.
'Fires, Farms and Forests' is also a detailed regional history of a special place in north-west Tasmania. I have spent 20 years researching and gathering material for this book. Over time the human history of Surrey Hills has nearly been lost. 'Fires, Farms and Forests' awakens that history and brings to life all that has occurred since the Ice Age in a similar style to Eric Rolls. I hope you enjoy the opportunity to become part of this important and significant history.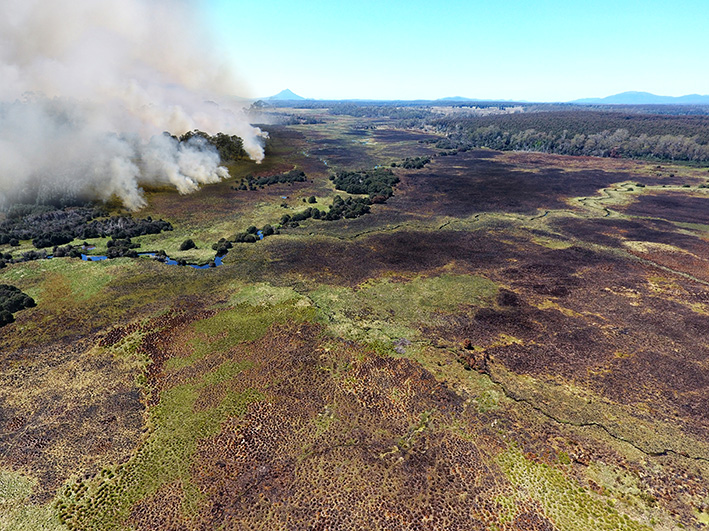 'Fires'
The first theme on fires in the landscape recognises land management practices adopted by the original inhabitants of Tasmania.
Robert provides a fascinating account of the pre-European occupation of Surrey Hills drawing on ecological, botanical and archaeological studies in western and southern Tasmania. He eloquently provides a fascinating environmental history of the indigenous occupation from the last ice-age.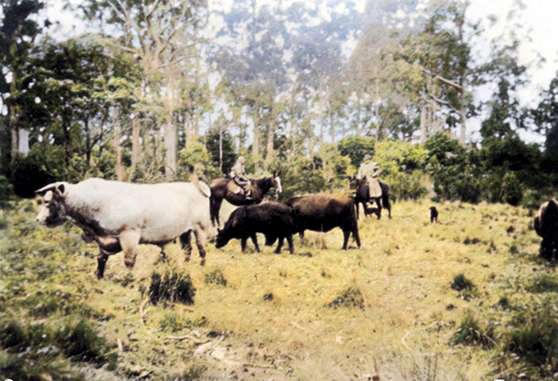 'Farms'
The farming theme focusses on the VDL Co. ownership of Surrey Hills. The European farming model they introduced was immediately unsuccessful. The VDL Co. failed to establish Merino sheep farms on Surrey and Hampshire Hills. Despite constant calls on capital, a lack of dividends, and moves to wind up the company in the early 1850s, the VDL Co. managed to trade in timber and transport tin ore for the world's largest tin mine, which kept the company economically viable.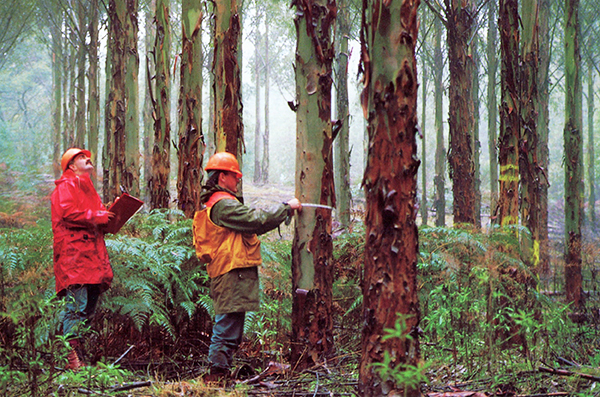 'Forests' 
For nearly one hundred years, forestry has been the dominant land use on Surrey Hills. A vast timber resource was the catalyst for the construction of the pulp and paper mill in Burnie in the mid-1930s. The fibre from the timbered 'forests' was used to make fine writing papers and today is sourced from a world-class plantation estate and exported to overseas markets as woodchips.